Here at The Peak Agency, our main focus is booking local work. However, we get a ton of requests from people looking for opportunities to break into the industry, gauge their potential in the industry, or potentially relocate to a bigger market to pursue modeling/acting as a career. For over 30 years now, we've done this through relationships we've established in major markets as well as through a convention like IMTA.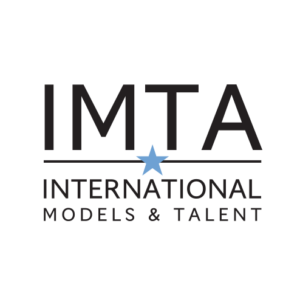 Think you have what it takes to be successful in the high fashion industry of NYC? Los Angeles, the acting capital of the world? Internationally in markets like Paris, Tokyo, or Milan? Don't miss out on this opportunity of a lifetime!
Here are just some of the starts who have started through IMTA:
Elijah Wood - Cedar Rapids, IA. Ashton Kutcher - Iowa City, IA. Mindy Van Dyke - Pella, IA. Brandon "BJ" Routh - Norwalk, IA. Joel West - Indianola, IA. Corbin Albaugh - Des Moines, IA, Eva Longoria, Josh Duhamel, Sean William Scott, Jessica Biel and Katie Holmes, and MANY more!
From fashion runway to commercials, soaps to sitcoms, and print ads to the silver screen, the International Modeling and Talent Association (IMTA) is a common thread among many working professionals in film, TV, and the modeling industry. After 32 years and 64 conventions, IMTA remains one of the recognized industry leaders when it comes to the personal development of models and show business talent.
Attendees routinely refer to their IMTA experience as "the experience of a lifetime." As part of the convention, IMTA hosts the industry's leading scouting professionals, whose business it is to scrutinize the new faces and recognize that illusive special spark of the next rising star. An impressive and constantly growing list of discoveries at IMTA conventions makes it virtually impossible to open a magazine, turn on the television, or watch a motion picture without seeing a face discovered at an IMTA convention.
Twice a year IMTA invites a select list of agents, managers, and casting directors to New York and Los Angeles for the opportunity to look at, evaluate, and potentially sign aspiring models and actors. For those who have never attended a modeling and talent convention such as IMTA, it is a phenomenal experience few forget - a week of fast-paced competitions including: - Team and individual singing competition. - Actors compete in monologue, commercials, cold read, theatrical headshot, etc. - Models compete in multiple runway competitions, commercial reads, photography, etc. - Team and individual dance competition. - Team runway/fashion show competition. When not competing, participants can attend numerous workshops and educational seminars taught by industry insiders and professionals. What's the goal of all this high-energy activity and why should anyone interested in this industry attend an IMTA convention? The reason most often given by past participants is that they are stronger as a person for having participated. They also like having the opportunities to learn from the pros, getting a taste of the business they aspire to join, and acquiring experience and self-confidence.
We attend IMTA every January in Los Angeles and every July in New York City. We take a small group of aspiring models/actors who are interested in gaining more experience in the industry and exposure to some of the best agencies/managers/casting directors in the country. It's a great way to determine your true potential in the industry, gain valuable experience and knowledge about the industry, and be seen by top agencies from all over the world.
If anyone is passionate about the modeling/acting industry or just want a professional, structured way of getting some experience, the IMTA Convention is one of the best opportunities to make connections and gain experience in this business. It provides models, actors, singers, songwriters, and dancers the opportunity to compete in front of agencies, talent managers, and industry professionals from all over the world. They all come for the opportunity to scout, evaluate, and potentially sign aspiring models and actors.
Peak selects a small group of talent from all over Iowa and the Midwest to train and represent at this convention. You don't have to be represented by Peak Agency in order to attend. 90% of the people we take have no experience and are brand new to the industry. It is why IMTA exists and has been in business for over 30 years now. We use IMTA as an out for placement but also training so that we have more experienced talent working here in Iowa. IMTA is not a requirement to get into the industry. Peak does not require you attend IMTA in order to be represented or even considered for representation. It's simply another outlet for aspiriting talent to pursue.
Interested? Submit the requested information below to be considered! Please note, do not use this form to submit yourself for agency representation. Only submit if you are interested in being considered to attend IMTA with Peak Agency.

IMTA ORLANDO 2021
July 17-23, 2021
Interested? Send an email with questions to info@thepeakagency.com or fill out the requested info below to be considered!
Please visit the following website or links for further information about the convention.
AGENCY ADDRESS
The Peak Agency
6150 Village View Dr., Suite 112
West Des Moines, IA 50266
OUR LOCATION